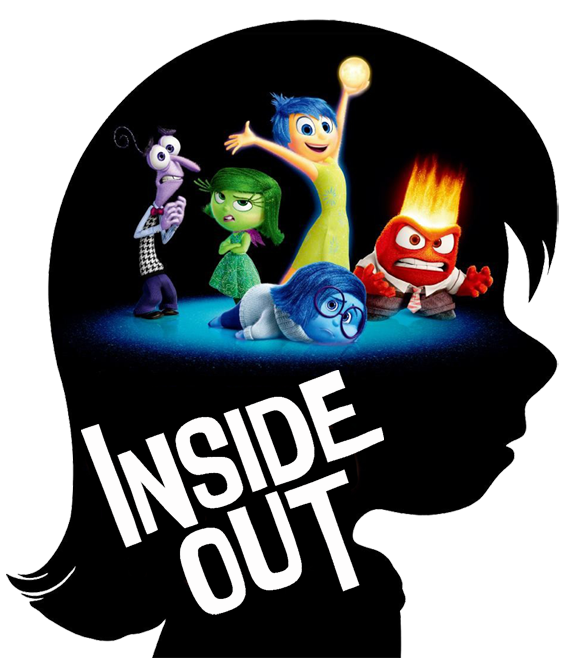 A few months ago, our family finally watched "Inside Out". My husband and I thought it was a pretty good movie, considering the potentially heavy subject matter of kids and their emotions. What we didn't think about, was how this movie would affect our son, Luke. I can't speak for Matt, but I honestly thought Luke was going to find this movie as extremely lame. Never have I been so wrong. If anything, this movie's personification of emotions and how the mind works actually RESONATED with him!
As you've read in this blog, Luke has some pretty bad behavior issues. None more so than his attitude toward school and actually going to school as was the case with Pre-K and Kindergarten. I know a lot of times, when we asked him about why he had such a bad behavior report from school again, he was always saying "I don't know why! My brain tells me to do it!" We were constantly telling him "Your brain may have told you to call your teacher a B**** and that you would cut her up and eat her, but that doesn't mean you just do it!" (True Story). Now that he's watched Inside Out, it's like he was watching his literal brain process.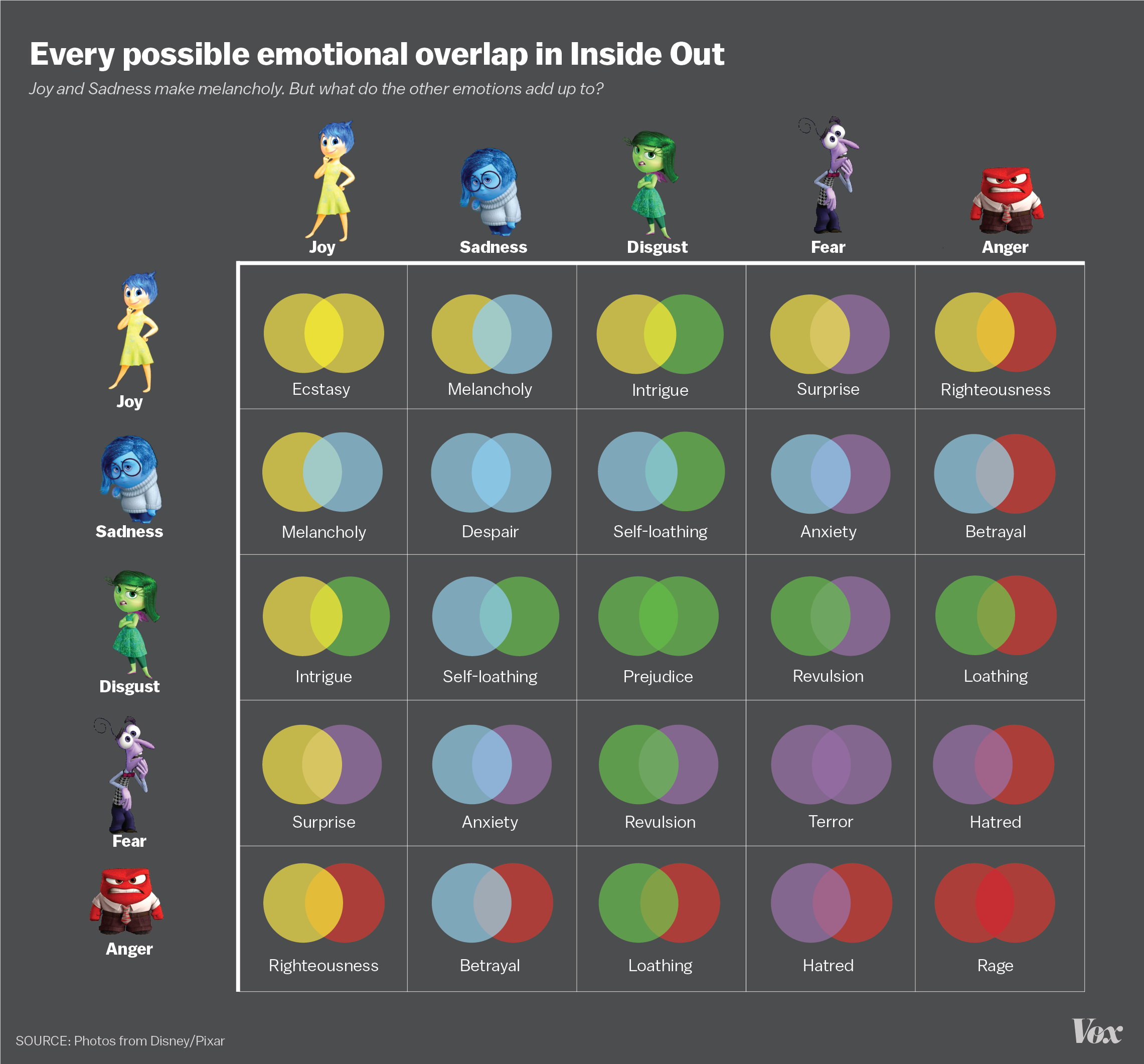 I love this interpretation of what each mixed set of emotions brings.
This year, after our trip to the Comic Book Shop on Free Comic Book Day, Luke and I went to the Barnes & Nobel on the other side of the mall. I got him the Junior Novelization of Inside Out. On the night we read the first chapter, he was squeezing his Tennis Ball pillow. I asked "Is that a Happy Memory?" he replies with "It's ALL of my happy memories!" So I decided to take the lead here and asked him, "Who leads your Emotions in your head?" From here he told me "Joy. She's in charge most of the time." I said "Really? Who's your favorite emotion?" "I like Anger. His hair goes on fire!" To me, this spoke volumes.
Usually, Luke is for the most part a happy child. He doesn't usually cause issues unless he's really focused on what he's doing, then he gets extremely angry. It's like his own hair goes on fire with how much he escalates. It's like at school. The second he steps onto the bus to leave, Anger takes the controls and runs the show from there. It's kind of disheartening to see.
As I continued the conversation, I told Luke that when I was his age, Sadness was in charge of my controls. I then told him that I was always a sad little girl because all the kids picked on me and bullied me. As a grown-up with depression, Sadness is still the leader, but Joy usually is at the controls. He then told me "Well, don't be sad Mom."
It's kind of interesting how this movie took this subject matter and turned it into something that resonates with kids who have emotional and behavioral issues. This now gives me a new tool to work with when it comes to how to handle my boy's anger issues. This is now what it looks like to him when he tells me his brain is making him get angry. So now when he acts inappropriately to a situation, I think I'm going to start telling him "Don't let anger drive! Find someone else to take over, but not him. He makes the wrong choices."
Well done Pixar. I salute you.